Happy Hump Day!
Welcome to our "What's Up Wednesday" blog, where our hope is to keep you updated on the goings-on in the Anderson-Weber automotive world and provide you with a useful resource for all things dealership related. Every Wednesday, we'll have something for you to peruse over whether it's our latest community sponsorships, Toyota and Lincoln news/updates, job opportunities, event information, or even tips, tricks, and special deals on purchasing or leasing your next vehicle.
We also hope to include:
Employee Highlights - Get to know your Anderson-Weber team!
Service and Parts specials
Vehicle Comparisons
Abra Auto Body & Glass updates
Vehicle Maintenance Tips
Financing Help
FAQs
We've been proudly serving Dubuque and surrounding areas such as

Platteville WI, Lancaster WI, Galena IL, Maquoketa, Dyersville, Cascade for 65+ years and

we only speak one language: cars. New or Used, Purchase or Lease, Service or Parts, we're here to help you with those tough decisions.

We've recently been updating our dealership to better serve our customers in all capacities. Some of those updates include a new showroom to showcase brand new inventory like the Toyota RAV4, Camry, Highlander, Lincoln MKX, Navigator and so much more! We've also recently added a kid's room equipped with all of the tools for our future master mechanics to play with and we hear it's a hit with the dads as well! Don't forget about our recently renovated waiting lounge with complimentary beverages (even Starbucks coffee!) and fresh fruit, free Wi-Fi, and a relaxing, comfortable environment. Check out some updated photos below!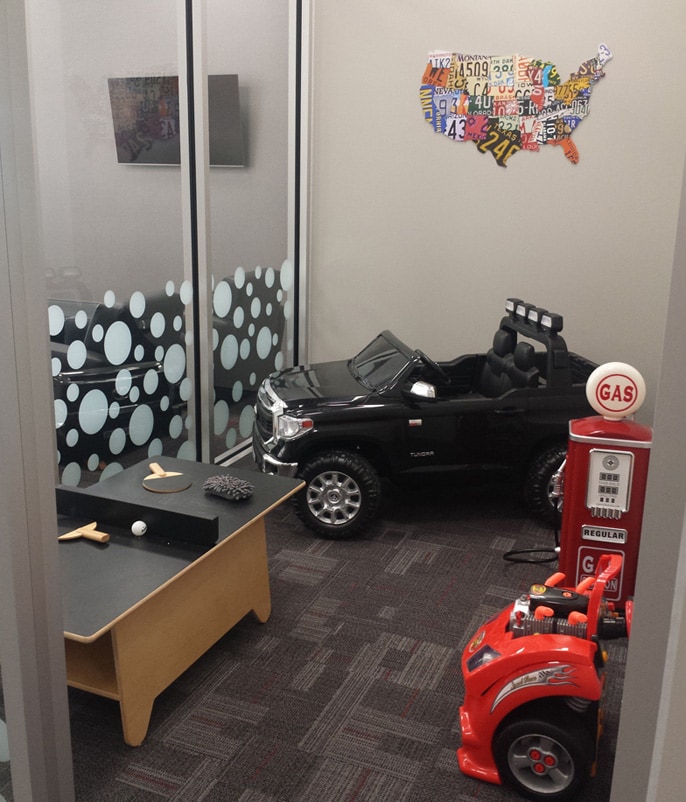 We encourage you to stop by for a visit and a tour of our new facility. We promise you'll fall in love with Anderson-Weber all over again! Our Service Department is still undergoing some changes, but can assure you it will not interfere with your appointment or visit. We're anticipating construction to be done soon, but we'll be sure to continue to post updates as we progress.

We would love your feedback and interaction! If you've got a great topic or story or would even like to be featured with your Toyota or Lincoln, let us know! We look forward to more exciting, engaging, and informative posts in the future.

Tune in next week!