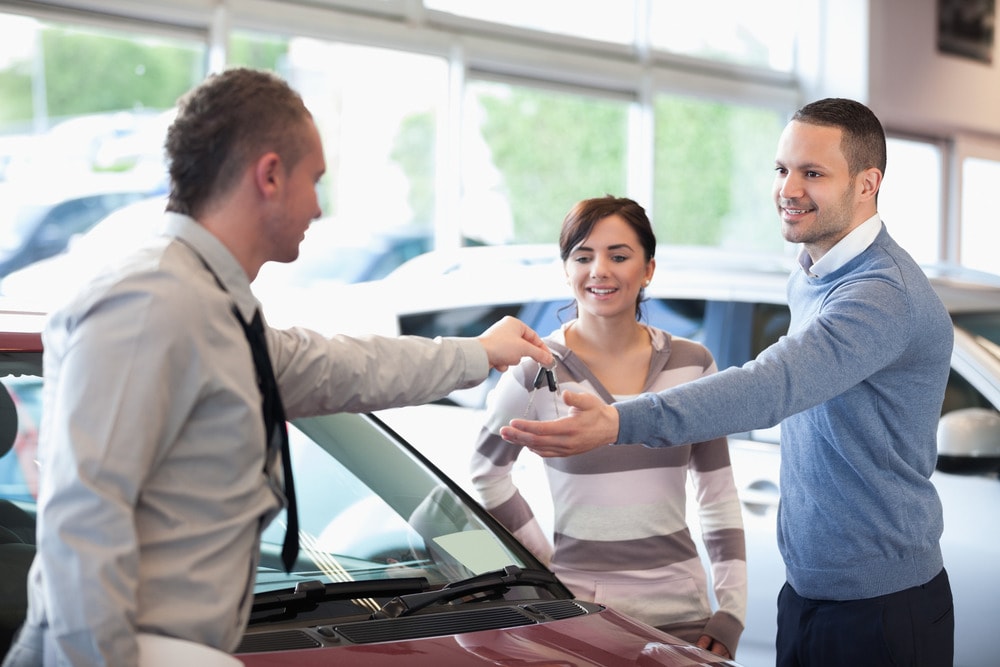 You've decided that it's time to purchase a new car or truck, and you're ready to begin shopping for the perfect wheels. But before you start visiting your local dealerships, you might consider doing your homework to determine what you want – and what you really need.
"You should start by prioritizing," says Chris Ludescher, who has been a salesman at Anderson-Weber Toyota in Dubuque, Iowa, for the past 32 years. "You have to decide whether you really want this particular feature and do you really need that one."
Here are six factors that probably will affect what type of car you buy and where you purchase it.
1.
Price
You should determine what your budget is going to be before you start test driving cars. It does no good to look at vehicles you can't afford. However, Ludescher points out that for many people, price isn't a major priority.
"Toyota has done some studies that show pricing is not as important as some other factors," he says. "People want a good experience all the way around."
2.
Longevity
You'll want your vehicle to last a long time, of course, but it's just as important for you to feel good about returning to the same dealership the next time you go car shopping.
"More than 90 percent of the people I've dealt with have been here before," Ludescher says. "That's important for the sales staff and the service staff. People know what to expect and they feel comfortable shopping for cars here."
3.
Safety Features
Getting from point A to point B in a safe manner is an important factor for most car buyers, and Toyota offers a wide range of features that will help its customers do just that. For example, blind spot monitors give you an unobstructed view of the road when you change lanes; your car "knows" to keep a safe distance from the car in front of you, and your vehicle won't let you accidently drive into your garage wall.
4.
Fuel Economy
Cars and trucks get better gas mileage than they once did, but, with gas hovering around the $2.75-a-gallon mark, fuel efficiency is an important factor in the carbuying business.
"Even a Camry gets 40 miles per gallon," Ludescher says. "That's the kind of mileage the Prius got when it first came out. Now there are more efficient engines and transmissions.
5.
Interest Rates
You should always do some research and find out what financing deals are available. It's possible that if you have a choice between a rebate and a miniscule interest rate, you'll come out better by taking the rebate and borrowing money from your bank or credit union rather than from the manufacturer. According to Bankrate, new car loan rates are hovering around 4.8 percent, depending on the length of the loan and the credit worthiness of the borrower.
6.
Social Media
Many potential car buyers are seeking the opinions of their Facebook friends before they start seriously looking for a new vehicle. Ludescher points out that he has sold two cars recently because people recommended him and Anderson-Weber Toyota online.
Are you looking for the perfect car or truck at a price that fits your budget? Would you like to do business with an automobile dealership that takes care of its customers before, during and after the sale? We're that dealer for you!