If you haven't been to visit us since this January, first of all, you're late on your vehicle maintenance... book that winter check-up
here
! And secondly, we've been under construction for what feels like an eternity, but we're getting to the final stages and we couldn't be happier! Our showroom, cashier's office, and waiting lounge areas are nearly complete and now to finish up our service department improvements!
Did you know we now have a fully-enclosed service consultation area?
Gone are the days of listening to impact tools and shop noise while trying to discuss concerns or recommended work with our Service Advisors. When you arrive at Anderson-Weber for your service appointment, you'll be greeted by the same warm, friendly faces, just in a new location and with a few additions such as 4 additional service bays to our Lube shop to better serve you and your vehicle.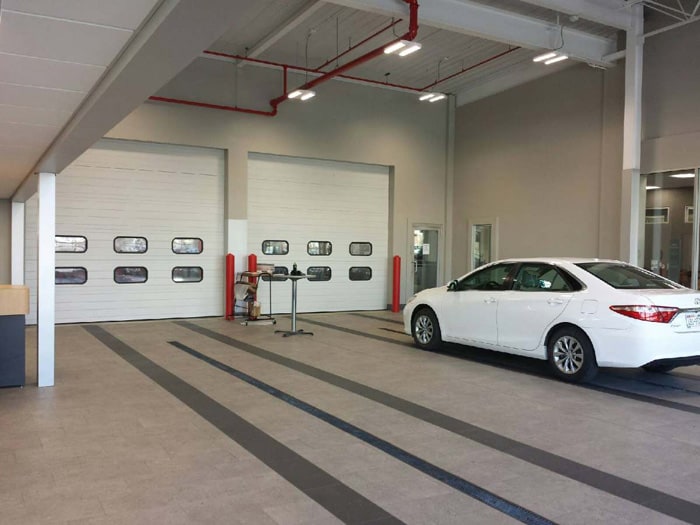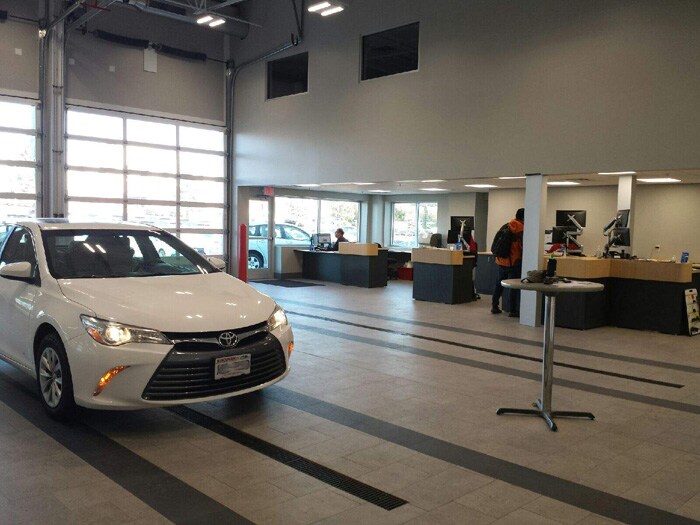 Don't worry, we didn't change
everything.
We still have the same fantastic Starbucks coffee machine, excellent selection of tea, complimentary shuttle service, fresh fruit and free wi-fi! Hey, we even added a kids play room, but hear it's popular with the parents too!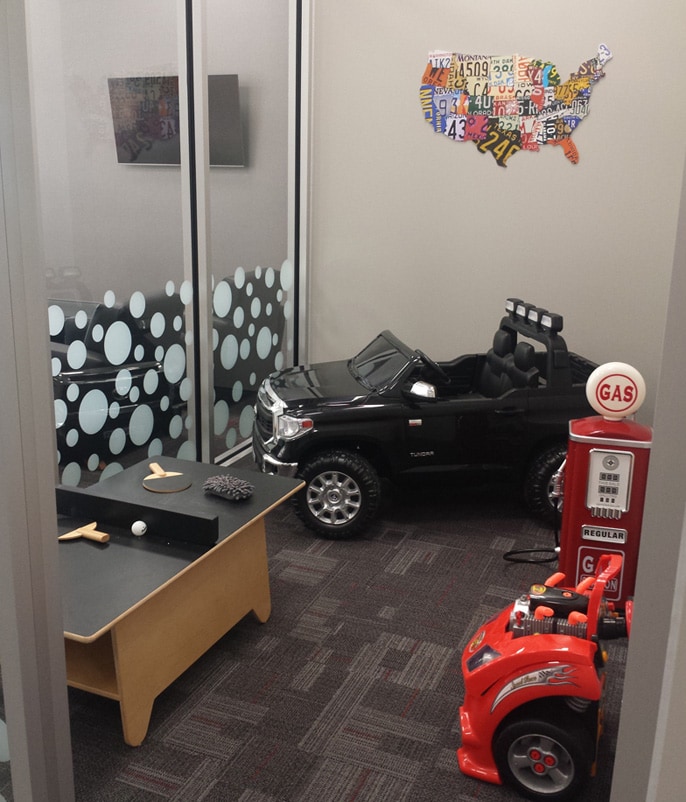 If you haven't come to check out the new and improved us just yet, we'd love to see you and provide you with a personalized tour of our progress. When you arrive for a service appointment, just pull right up to the large service garage doors and beep your horn. You can pull right inside, out of the cold and harsh weather coming our way, with our team of Service Advisors ready and waiting to assist you.
We're SO excited to share this next phase of Anderson-Weber Toyota Lincoln with you - we've got a new look, but you can expect the same excellence in service in all facets of our dealership. We're proud to have served you the last 65+ years and look forward to at least 65 more!