Happy Thursday! Yes, we know it's called the "What's Up Wednesday" blog, but due to some technical difficulties, we're just one day behind. This week, we're continuing with our Meet The Team series and introducing you to our Parts Manager, Lynn Morrison!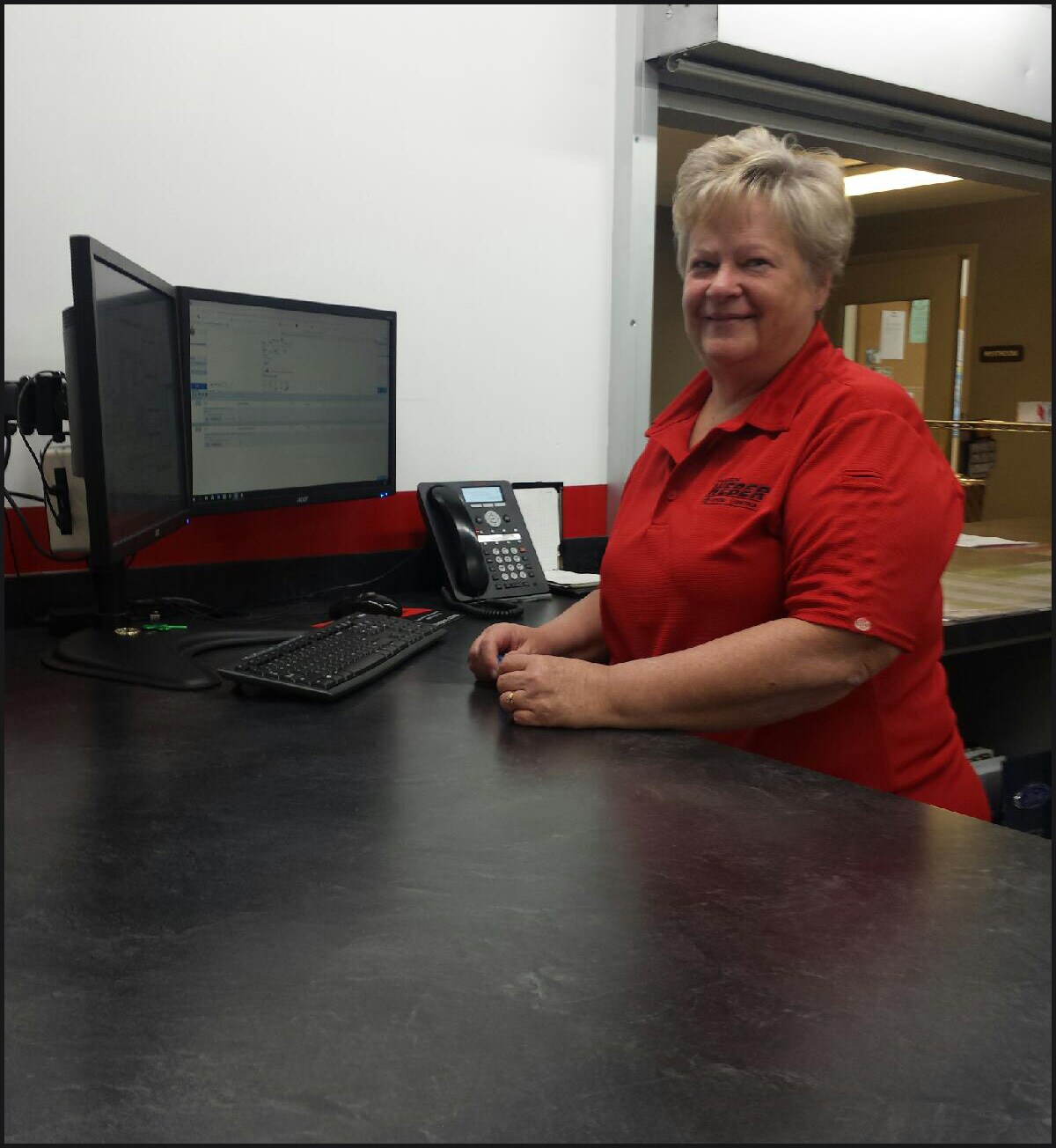 Lynn has been with Anderson-Weber for a very long time and trust us, the dealership could not function without her! Anderson-Weber has been a community staple for 65+ years and chances are if you've visited us before, you've been greeting with a "Hello" and a smile from Lynn. Here's what she has to say about working for Anderson-Weber all these years.
How long have you been with Anderson-Weber? I started part time back in November of 1976, full time in January of '77 so almost 42 years.
What brought you in to the automotive industry? I was working nights at the Dubuque Stamp factory when I was 17 years old. I had been hired at John Deere, but on the day I was supposed to start there, I accepted the Parts job at Anderson-WEber for the whopping starting wage of $1.25!
What brought you to Anderson-Weber to begin with? My mom worked for the Weber family since the late 1960's. Les Weber said there was a job opening at the garage. Once you get the automotive fever, you will never leave.
Who inspires you? The new generation inspires me the most. At both dealership locations, the young employees are full of new ideas and strive for perfection like I always have.
What do you enjoy most about working for Anderson-Weber? The people. My fellow employees as well as customers. I can't even count the number of amazing friendships I've made over the years!
What words of wisdom would you offer to anyone looking for employment with Anderson-Weber? Like I was told when I started - you don't have to know anything about cars to work here. As long as you are willing to work hard and learn from others, there is a place for you here.
Any other words of wisdom or thoughts you'd like to include? Absolutely NO regrets of making this place my home!