At Anderson-Weber, we're proud of our staff and all of the unique traits each individual brings to the table to help our company succeed. Having been around for more than 65+ years, we know a thing or two about people and finding the right ones for our customers and their needs.
We want you to get to know our team like we know them so this week, we're featuring our newest member,
Nathan Barker
! Nate joined our Sales team October 2017 and has been an excellent addition to our family! Read more about Nate below: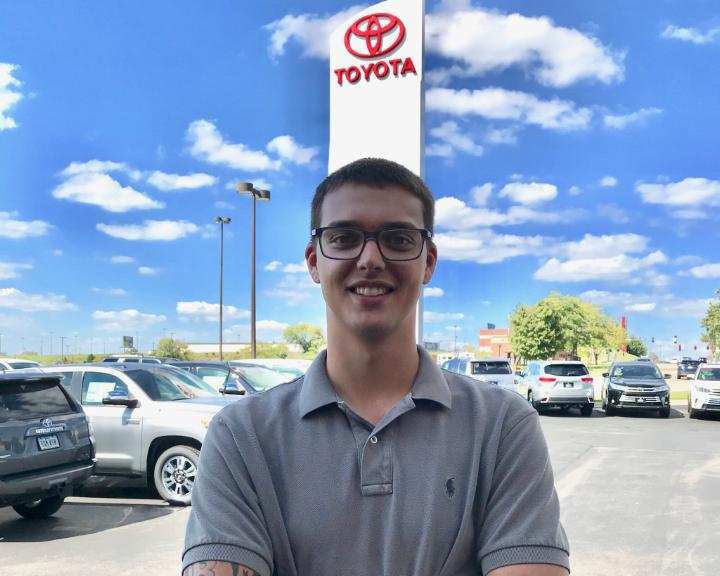 How did you first learn about Anderson-Weber? My dad worked here in sales about 20 years ago and always had nothing but great things to say about the environment, the people, and the customers. The opportunity to work for them came up and I jumped right on it!
How has the company helped you in your career development? Continuous training. There is no end to it. They want you to have the necessary tools to be successful in any department. Customer service is our #1 focus across the board so my "people skills" have improved immensely. You just never know who you'll have walking through the door so it's great to be prepared for anything.
If you could trade jobs with anyone in any department, who would you pick and why? Chris Ludescher in sales. That guy just knows everyone and every thing.
What 3 words would you use to describe Anderson-Weber? Friendly, Family-Oriented (yes, two words, I cheated), and Outstanding. No matter who you are, what you do, what you drive, where you come from - everyone is treated with the same exceptional service each and every time.
What do you like most about Anderson-Weber? Everyone is treated like family. From employees that have been here for 40+ years to a prospective customer walking through our doors for the first time - here you'll feel at home.
What advice would you offer "future" employees? Have an open mind and a willingness to learn. We're not here to just sell something. We're here to educate and help our customers make an informed decision from proper car maintenance to their next big investment to even parts and accessories. A sense of humor wouldn't hurt either!
Lastly - Why would someone want to come see you to talk about a new car, truck, or SUV? I'm all about the experience and want to make it as easy-going and fun for you as possible. We're a no-pressure environment, focused more on educating and helping make that big decision vs. just selling you something to make a buck. Give us a shot, you won't be sorry!