Welcome to this week's edition of What's Up Wednesday! With our service department still under construction (but not for much longer!), we wanted to introduce you to our Service Manager, Curt Martin! It's nice to put a face to the name of the man who helps our service department run like a Toyota - a well oiled machine!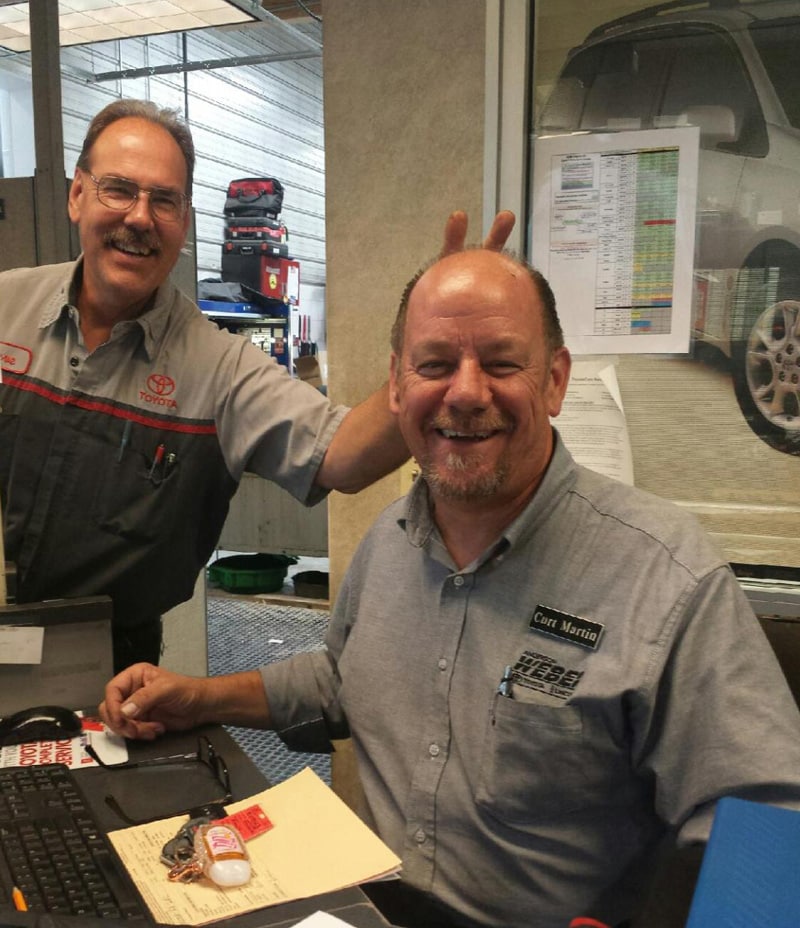 (Curt Martin and Steve Newton having a little work fun!)
How long have you been working in service? In total, 35 years, which is weird because I'm only 37!
How did you get into the automotive field? My parents used to own a repair shop and I quickly found out it's what I like to do.
What brought you to Anderson-Weber? You always hear everyone talk about the family-oriented environment and it's true! That's what got me here - they treat everyone like a member of their family. It doesn't get much better than that.
What is your favorite part of your job? In service, you never know what is going to come through those doors so I would have to say the different kinds of challenges every day is what makes it exciting.
Why do you think someone should service their vehicle at Anderson-Weber? It's simple. We have the best trained and certified people out there and we offer the best product.