Yes, we're a few weeks early with our Fall greeting, but the weather lately has us thinking ahead about inclement road conditions and the headaches that come with it. Which brings us to this week's What's Up Wednesday topic:
Autumn Driving Tips.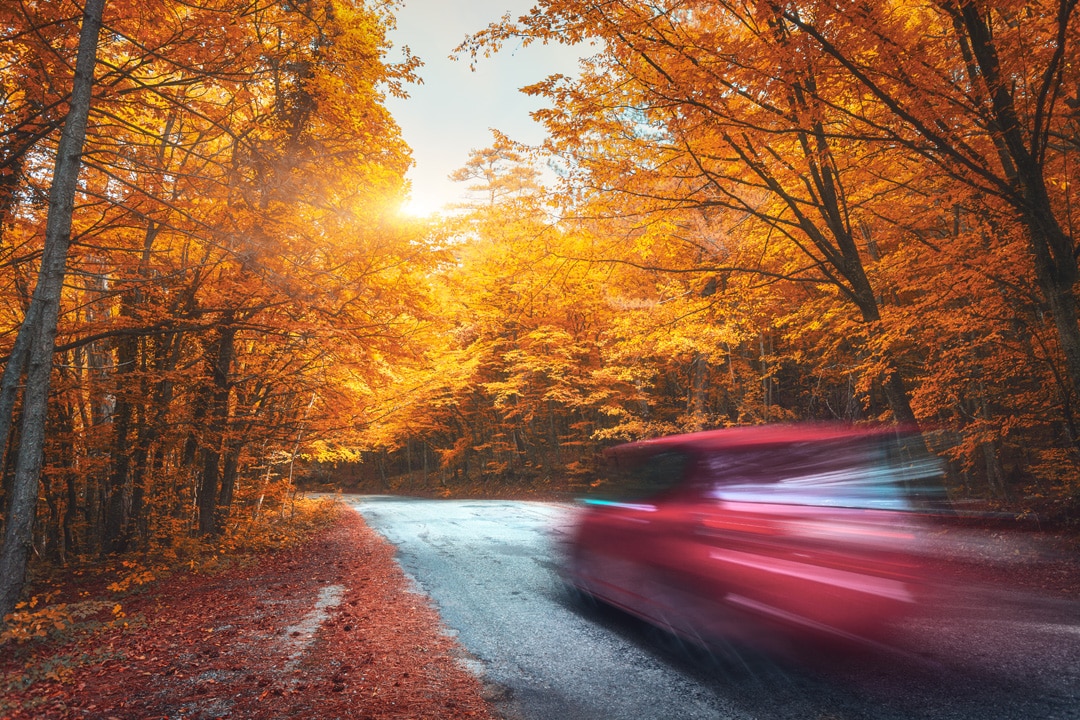 Fall is a popular favorite season for any number of reasons! Halloween, sweatshirt weather, pumpkin spiced everything... you name it! It's also a season of change and for us lucky Mid-westerners, you don't have to be a Stark to know that Winter is coming. Here are a few safety tips to follow when the leaves start falling and daylight savings is just around the corner.
Back-to-School traffic. We're just a few weeks in to the new school year, but we're sure you've already noticed the increase in morning and afternoon traffic. If you're commuting during this time, be on the lookout for children walking to and from school. (Click here to check out Toyota Safety Sense Pre-Collision System with Pedestrian Detection now available on most Toyota vehicles!)
Rainy and Foggy Days. The change in seasons often lead to wet, soggy, and sometimes flooded conditions. Even occasionally widespread fog for hours on end. Sound like Dubuque and our surrounding areas lately? Paint lines on roadways and intersections can be slick during these conditions and your visibility can be cut by more than half in just a few short moments. Be on the lookout for puddled and pooled areas and remember to never drive through standing water. With rain or fog, always have your headlights on and be alert for pedestrians and other drivers.
Fall Foliage. We're blessed in our area with amazing views of some pretty spectacular color changes when it comes to Autumn. However, as leaves start to fall, they begin to cover roadways, paint lines, potholes, and so much more. Let's add some rain in there and you have one concoction for a slippery, wet mess. Wet leaves are the equivalent to snow and ice in the winter so slow down, no hard braking, and just be aware of your surroundings.
Increased Animal Activity - Especially Deer. Just because you see Deer Crossing signs in certain areas, doesn't mean the deer will stick to that area only. (Click here for a good laugh about Deer crossings!) Be on high alert, especially on rural roads and highways. If you see one deer, chances are there are more right behind it.
Frost. A fresh coating of frost in the morning can certainly be beautiful, but it can also be dangerous. Watch out for slick spots on bridges, shady spots, and overpasses. Wind and sun cover can make these areas especially prone to icy conditions.
A lot of these issues can be prevented or lessened by the quality of your tires as well. You can check out more information on tire quality and safety
right here.
Stay tuned for next month's HUGE October parts and service special on tires - buy 3 and get the 4th for $1. Get your baby a new set of shoes and be set for the winter months to come!
Until next week!