Let's face it, not too many folks out there actually enjoy the car buying experience. Sure, they LOVE when they get to hop in their new ride and leave the dealership, but what about everything before that? It's exhausting and most of all, it's time consuming. What if we were to tell you that we've taken a lot of that "wasted" time and compacted it into a much more simplified car buying experience? Here's how!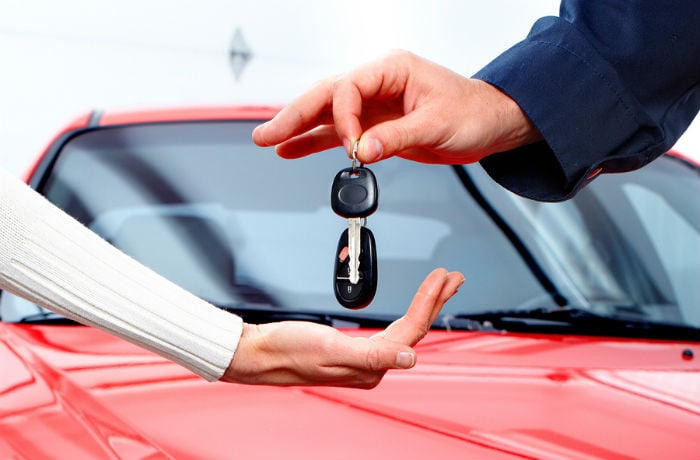 At Anderson-Weber, your time is valuable to us. From the moment you start your search to the day you take home your new vehicle, we work to try and save you as much time as possible. One way we've done that is through our website with various tools we've implemented to take a lot of the legwork out of it for you.
Nowadays, the search starts online first. Long before you're ever ready to set foot in a dealership. Perhaps you don't know WHAT you're looking for, but have a certain payment in mind. Wherever you're at within your process, it all starts with our homepage. Here you can choose vehicles based on your budget, exact make and model, or just browsing.
Okay, now you've narrowed down your search to a vehicle you think you're interested in. Great! We offer you a variety of tools to personalize your experience. We show you cost right up front with any and all applicable factory incentives. We also provide you with options to value your current vehicle to use for a trade in (saving you 30 minutes at the dealership!) and start your financing process with either a pre-approval credit application (30 more minutes saved!) or the full credit application (1.5 hours of your time saved!). You can also schedule a test drive, request more information, or even inquire about additional savings. Who wouldn't want to save potentially 2.5 hours of twiddling thumbs?!
All of this can be done from the comfort of your home, office, or anywhere, as well as any mobile device because let's be honest, we're never far from our phones.
"Don't you want people to come visit your dealership when looking for a new car?"
Of course we do! But we also realize that isn't always the most feasible option for everyone due to work schedules, children, activities or even just personal preference of being able to shop without being pestered by some sales person. We get it! We only want you to come see us
when you're ready.
We value you and we value your time so reach out and let us know how Anderson-Weber can help you today.